Release Time: 2016-07-09 10:13:23
Author:admin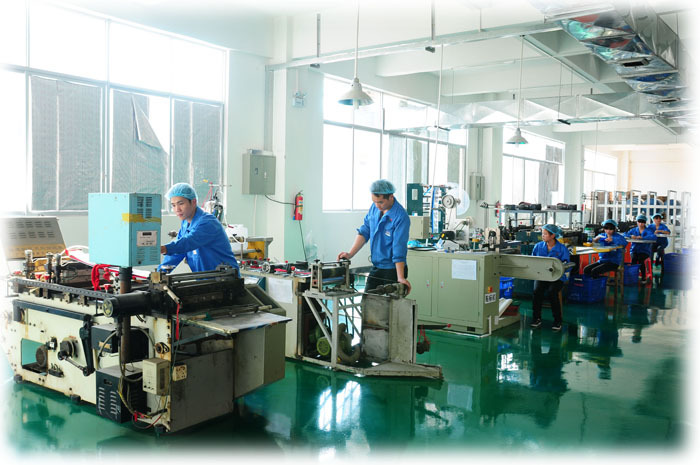 On December 31, we can from shenzhen to our factory in dongguan, the way we cheerful laughters, out of the car came to our factory, the industrial park is our very air, our office building is a building alone, our factory is a whole, there are 2 layers, each layer of the machines will be in an orderly way, in before must bag covers and hat, and locker room, in the factory before have 2 doors, to get in our workshop, inside in the face of our first is the printer in the shop, there are 9 colors, each color has a copper plate below, on the right is the printing unit, laminating, there is mainly on the second floor bag making machine, tell cutting unit, product inspection machine, folding machine and welding machine, R,,,,
Our packing is special caution, are packed in aluminum foil membrane, delicate, safety...
Whole industrial park is our, we have a separate office building, three layer, the first floor is the front desk, sample room, placed neatly, is on the second floor office and meeting rooms, clean and tidy, handsome enough;Three layer is the boss's office and accounting office...
Staff dormitory alone is a building, the staff dining room clean, aunt kitchen make food taste is really have a hometown asked, edible oil and rest assured, don't have to worry about food not clean, cooking oil.
We have designed the staff room, KTV room, billiards room, table tennis room, basketball, badminton, let staff in fully relax after work.
- tip colour have you have me, everything will be fine...